All is Right With the World Tonight.
He wasn't flashy. He didn't talk much. He didn't cause much of a fuss about anything.

He simply played the game better than most any second baseman the game ever saw.

He hit for power and average. He was a near perfect defensive fielder. He had blinding speed on the base paths. He was gracious during interviews. He was one to sign an autograph for the fans. He showed up early for practice. He listened to his coaches and managers.

He didn't argue with umpires. He didn't showboat on the field. He didn't cause a ruckus in the clubhouse. He didn't bitch about his salary or hold out for Earth-shattering contracts. He didn't take steroids.


Ryne Sandberg, former second baseman for the Chicago Cubs, IS a member of
Baseball's Hall of Fame!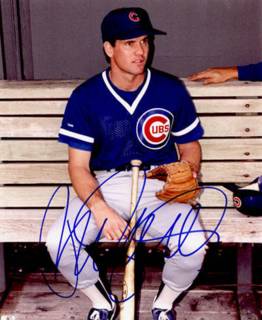 GO RYNO!